AIoT+Service for New Hotel Business
Essentially, a smart hotel is a hotel which makes use of internet-connected devices, which are capable of communicating or interacting with one another. This is sometimes referred to as the Internet of Things (IoT) and means that even ordinary devices or appliances can send or receive data, making them 'smart'.

The ability for these devices to communicate with one another can allow users to control multiple devices from a single control point, such as a remote control, smart phone, tablet or smart speaker. Moreover, devices are often able to find and use information from the internet, allowing them to respond intelligently to user requests.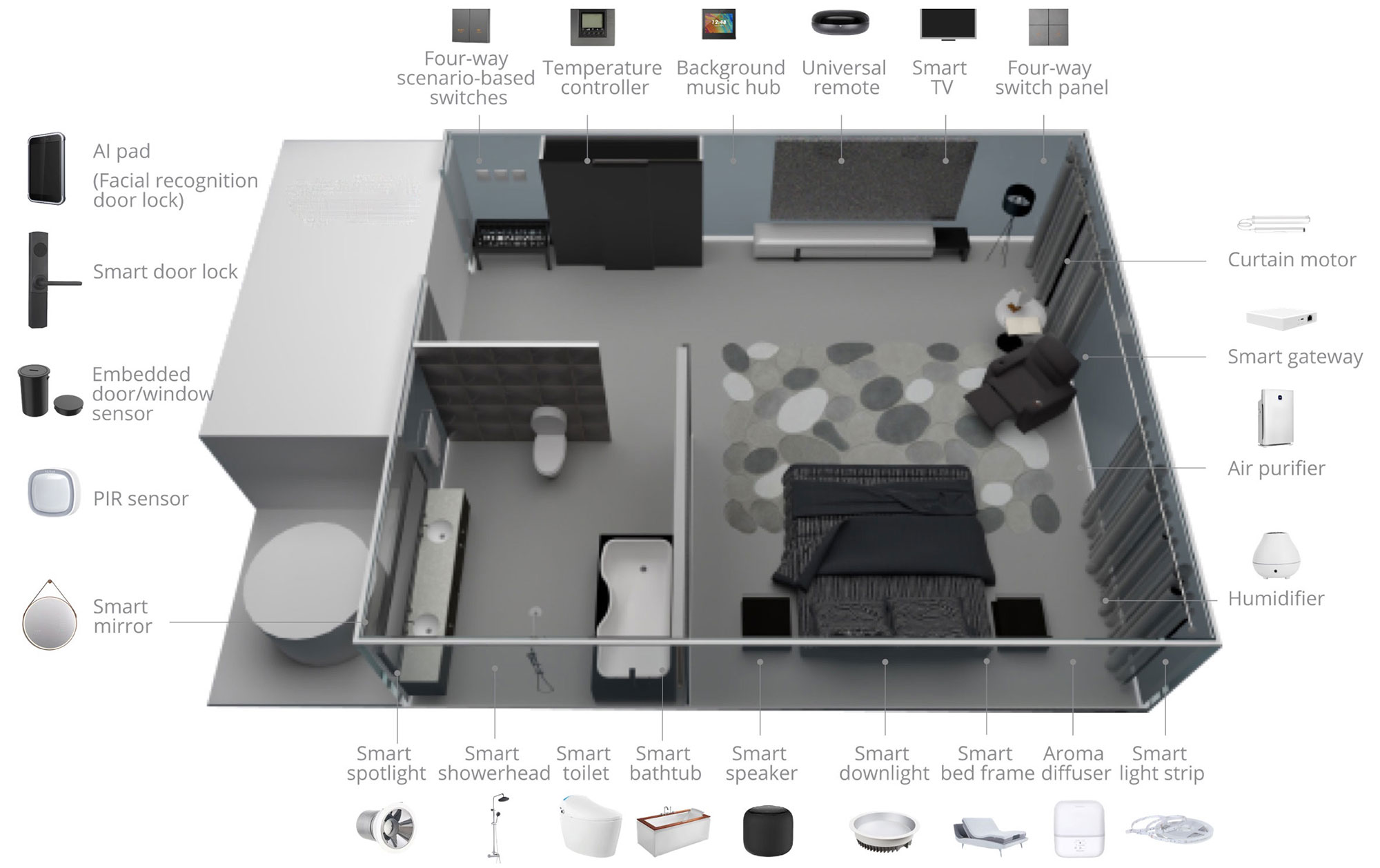 All-Scenario Hotel AI Eco-Partner Platform
Based on the AIoT+Service platform, IFREEQ Hotel software as a service (SaaS) enables channels and hotels to build self- branded smart hotels at the lowest cost.
The IFREEQ Hotel platform consists of three layers: SaaS, platform as a service (PaaS), and infrastructure as a service (IaaS), which empower hotels with four solutions: digital scenarios, intelligent consumption reduction, smart marketing, and new retail.
The IFREEQ Hotel platform empowers hotel transformation. In the upstream, it interconnects vendors' PMS and PSB in hotel check-in machines. In the downstream, it supplies brand owners and key channels with a wide range of IFREEQ smart devices.
Four IFREEQ Hotel Core Elements
Zero Development
Plug-and-play, configurable smart hotel solution
IFREEQ does not directly implement hotel projects
Development-free OEM applets
Convenient installation and after-sales service system
IFREEQ Smart platform: full-function web service support system, obviating manual
One Standard
IFREEQ is promoting Zigbee 3.0 capable hotel devices to connect hotels and resolve issues caused by the existing closed private protocols.
Dual-AI
Vision AI: facial recognition + check-in
Voice AI: room control + room services
AI-powered hotels: simple implementation and intelligent transformation
SaaS
The new hotel system enables an automatic, integrated check-in process and initial information integration. IoT devices and AI- based service capabilities provide guests with a memorable personalized experience.
SaaS Makes Hotels Smarter
Self-service, online check-in permission control
Secure cardless online system
Basic solution: smart door lock + elevator access control system + smart power supply
Advanced solution: cardless, facial recognition check-in
Stable and reliable platform
Stable and reliable system platform
Extensive experience in online operation of a large number of devices
Continuous service guarantee
Higher management efficiency and lower costs
Hotels' major costs: labor + energy
IoT: reduces hotels' overall energy consumption and improves hotel services
Safety guarantee
Facial recognition and stranger management in public areas
Synchronizes security and alarm information (e.g. smoke alarms)
Better experience
Smart voice control
More entertainment functions
Smart room renovation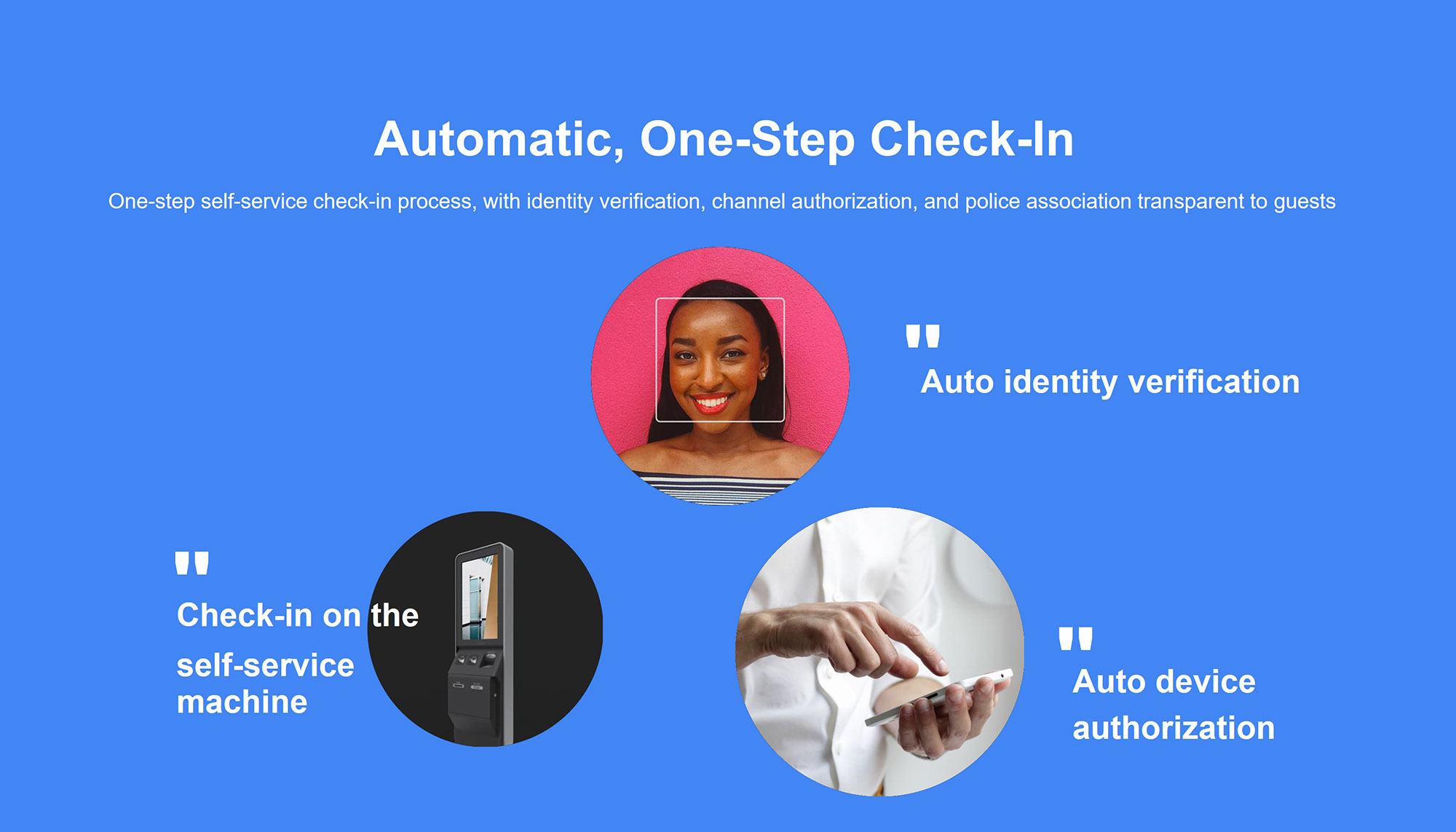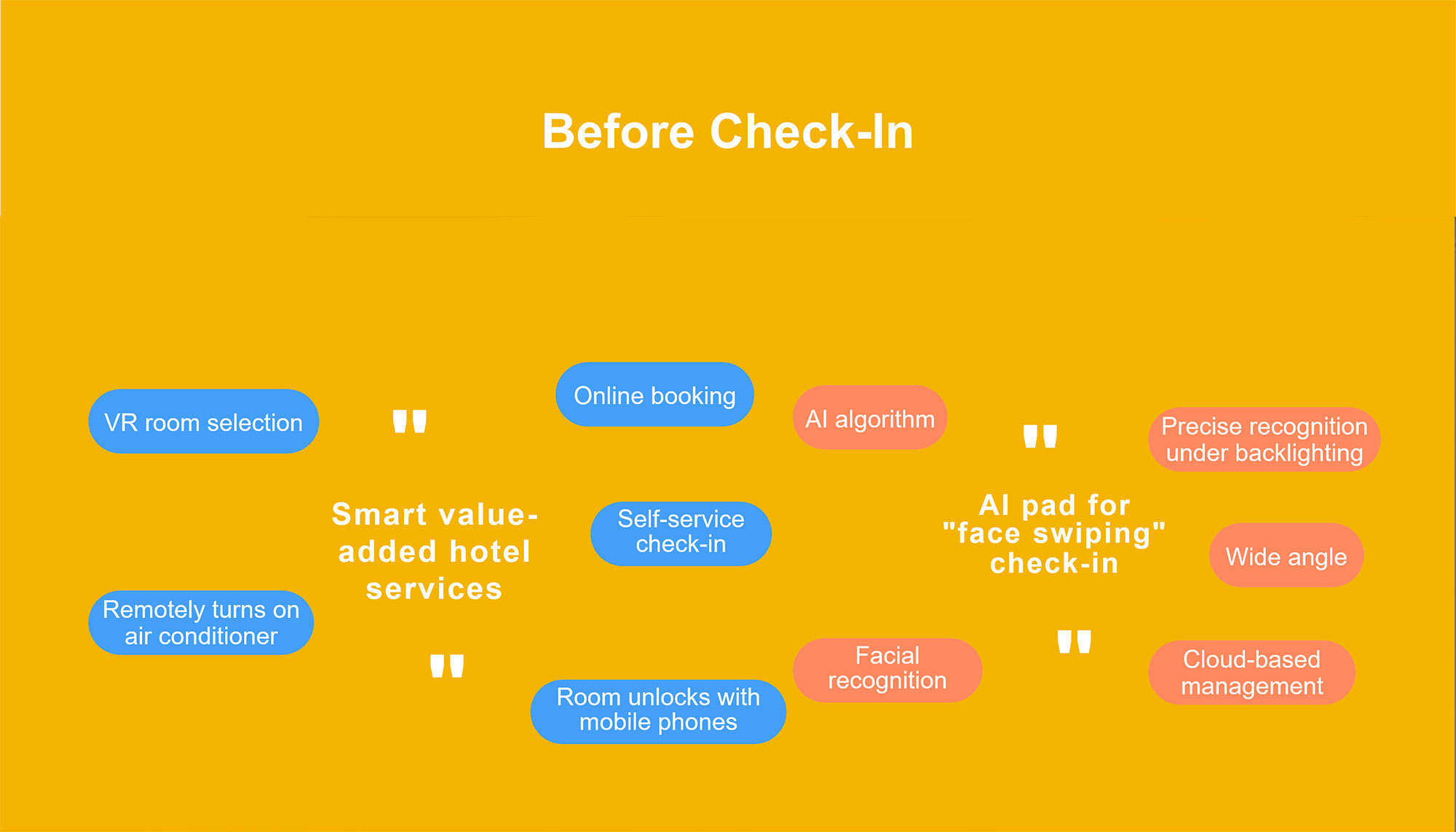 Smart value-added hotel services
VR room selection
Remotely turns on air conditioner
Online booking
Self-service check-in
Room unlocks with mobile phones
AI pad for"face swiping" check-in
AI algorithm
Precise recognition under backlighting
Wide angle
Facial recognition
Cloud-based management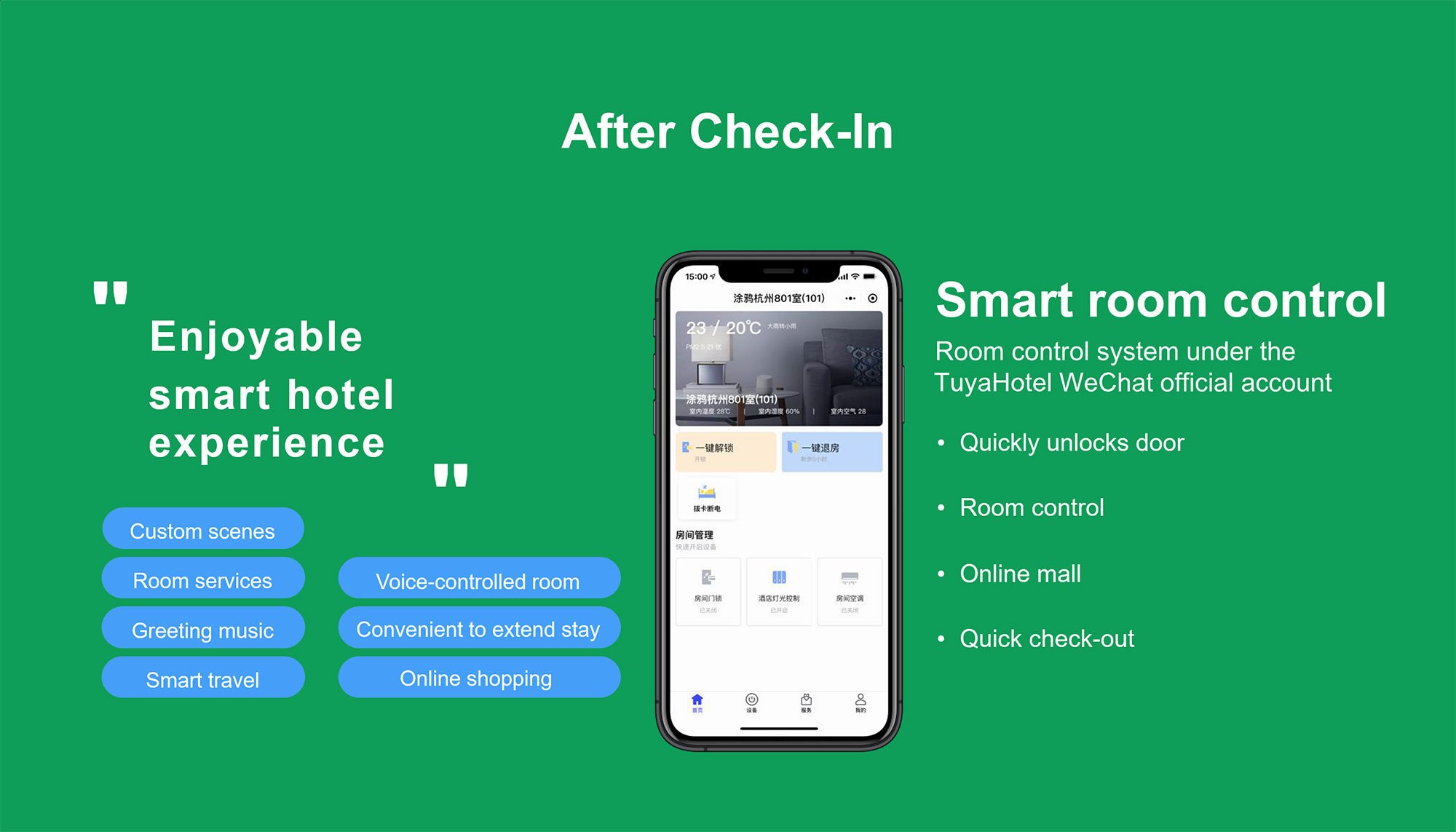 Smart room control
Quickly unlock door
Room control
Online mall
Quick check-out
Enjoyable smart hotel experience
Custom scenes
Room services
Greeting music
Smart travel
Voice-controlled room
Convenient to extend stay
Online shopping