Smart Elderly Care Solution
Provide care with IoT and ensure health with science and technology.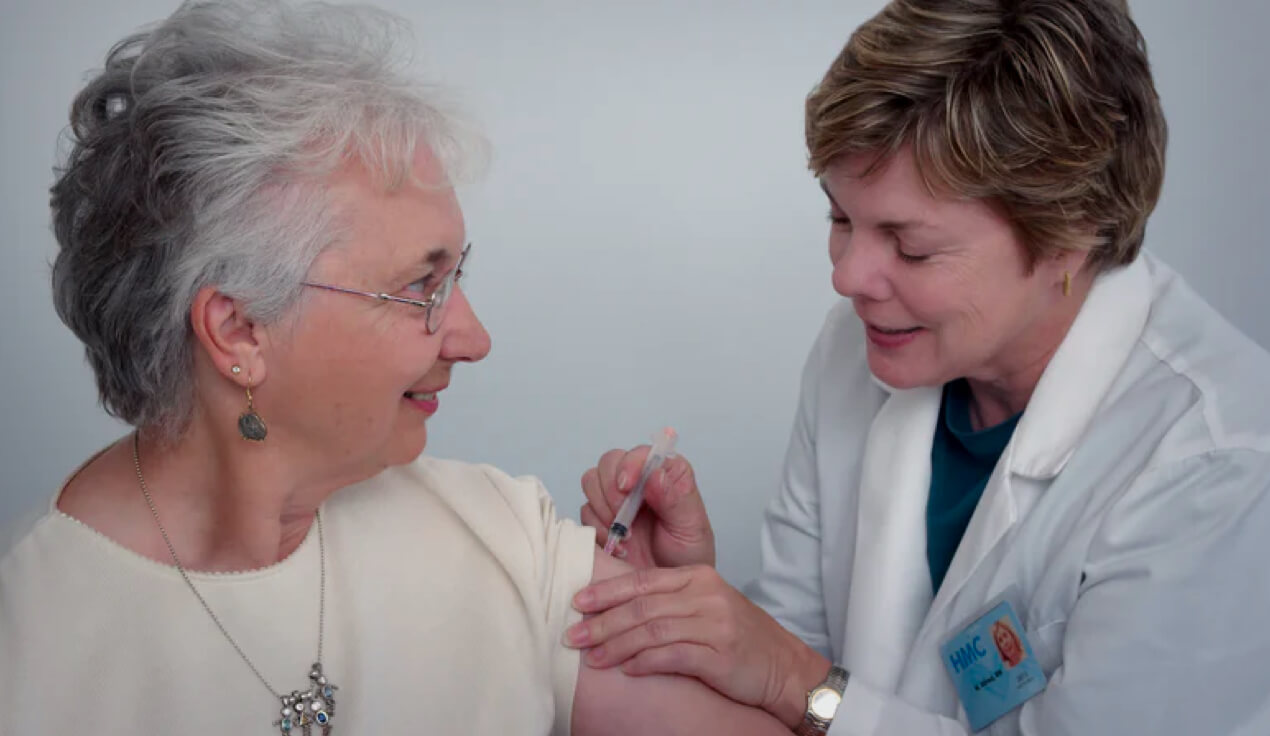 The 1+2+7 trend, namely, 10% institutional care, 20% community care and 70% home care, is the current situation of China's elderly care industry. Different scenarios have different needs for elderly care solutions, whose core still revolves around the home safety of the elderly, life care, abnormal monitoring and timely treatment. Focusing on medical treatment, health, security, and life enhancement, IFREEQ smart elderly care solutions employ AI+IoT (AIoT) technologies to provide comprehensive elderly care systems based on an IoT platform and a health data center.
Based on the AI + IoT Platform, IFREEQ implements the health monitoring and caregiving solution for the elderly without consciousness disorders in different scenarios such as care institutions and homes. Monitoring and early warning of health risks can greatly reduce the impact of sudden illnesses on the elderly's life. The smart monitoring system is also the first choice for elderly care institutions.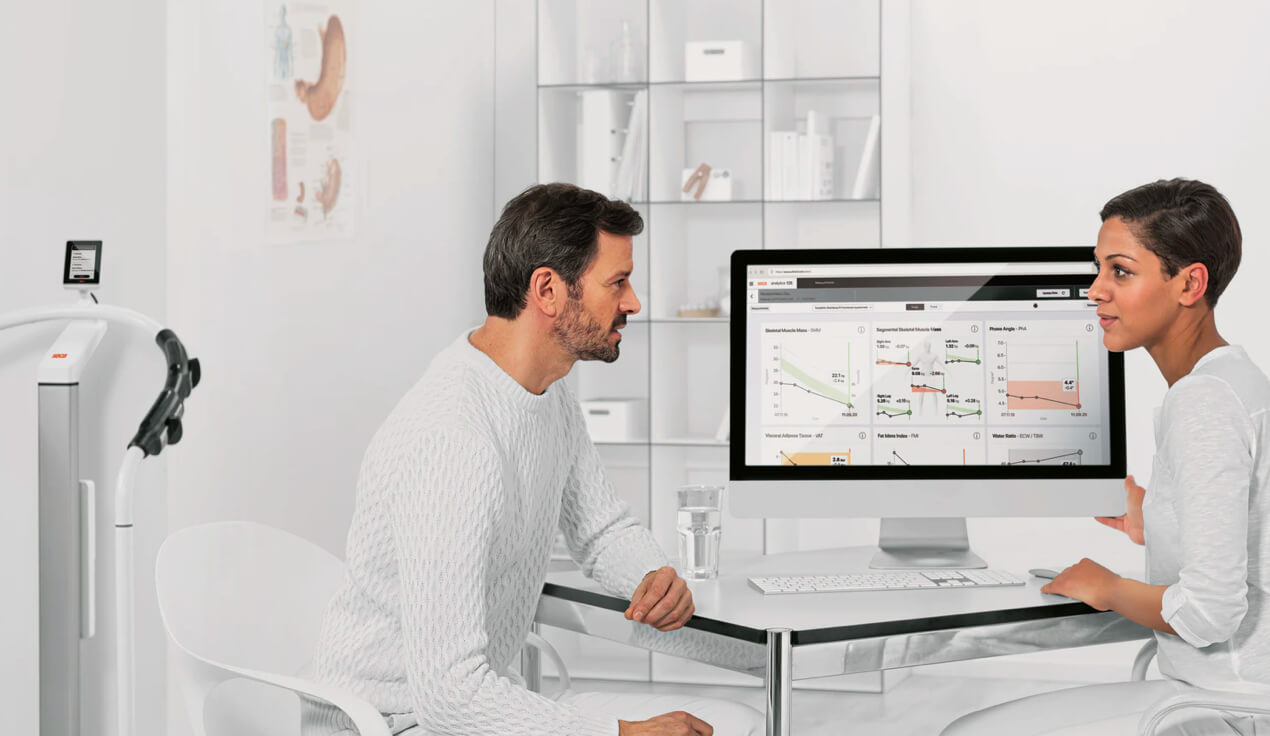 Architecture
The infrastructure capabilities of IFREEQ AI+IoT platform establishes the IFREEQ ecosystem allowing to integrate with health monitoring products. Make health information organized and digitalized through systematic health data collection, and assist in more efficient health consultation for the elderly.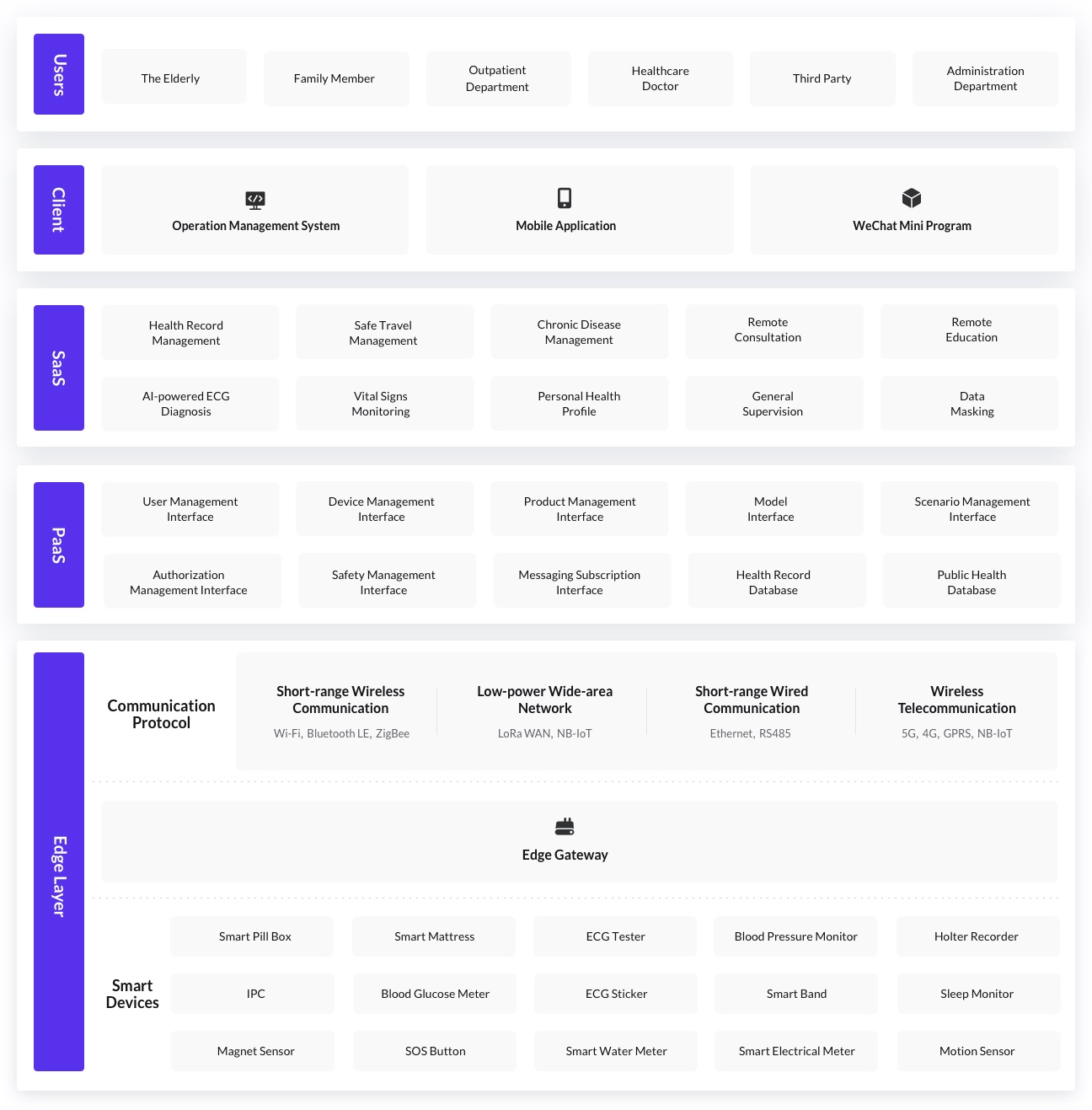 Home-based Elderly Care
Backed up with great capabilities of the smart hardware ecosystem and smart elderly care PaaS platform, IFREEQ offers holistic AI+IoT solutions for partners to quickly build a home-based elderly care service system.
Community-based Elderly Care
IFREEQ provides smart AI+IoT healthcare solutions for community-based elderly care facilities and nursing services. Thanks to the powerful hardware ecosystem and cloud SaaS system, connection to social insurance and medical institutions will greatly improve health management and service quality.
Premier Elderly Care
IFREEQ's AI+IoT healthcare solutions aim to help our partners, including elderly care facilities and medical service platforms, to bring elderly care into the IoT age. Our full-stack services from hardware ecosystems to industry applications enable you to improve care quality and efficiency.
Submit Business Inquiries
Specify your interests and needs
Initial Communication
Our business advisor will contact you for details
Project Kickoff
Extract requirements, customize development projects, and verify solutions
Delivery
Project delivery, along with training and long-term support